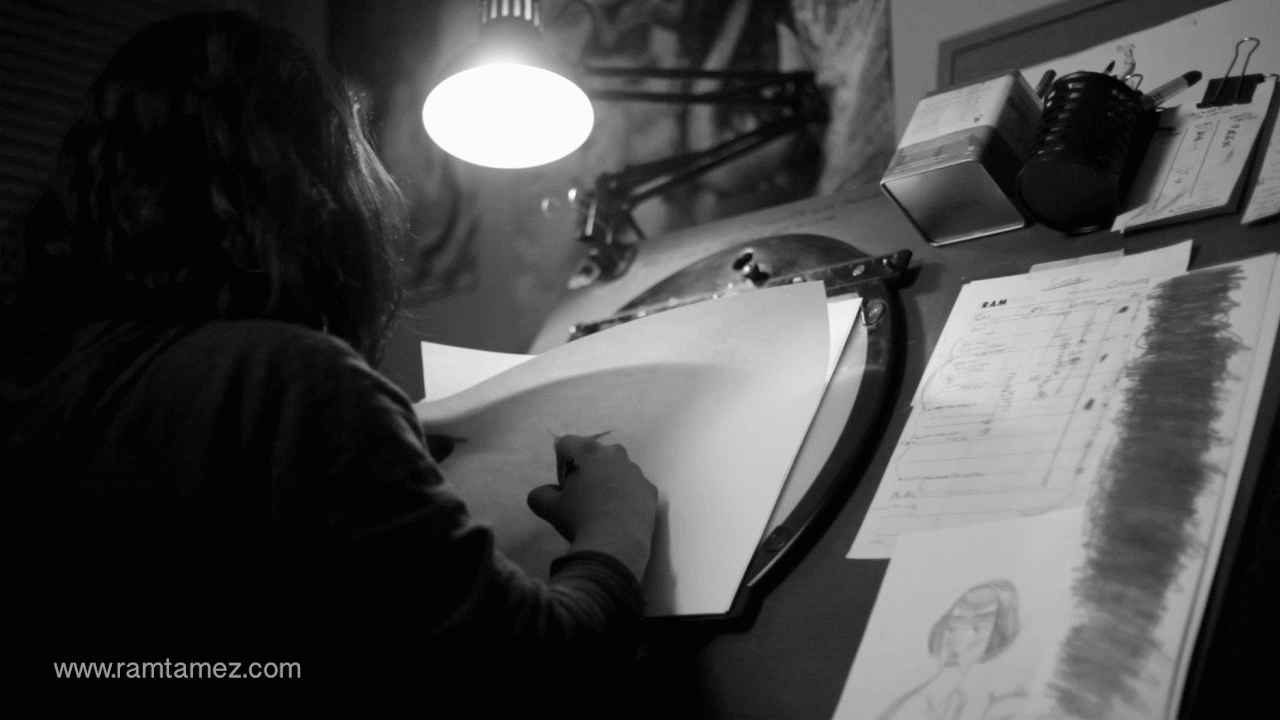 Hey there! I am 
Ram Tamez
, a Mexican 2d animation filmmaker living in Paris. I have a tremendous love for storytelling and cinema, but I also understand the care and planning that animation requires to exist.
I come from a drawing/painting and music oriented background, those disciplines have given me a good understanding about the fundamentals of Art, composition, contrast, design or timing. Concepts that we can find in the craft of filmmaking. For the past 7 years I have been working through several production houses in México for studios like Disney TV, Nickelodeon and Cartoon Network. Working in 2d Animation, Storyboard, Character Design, Layout, and concept Art. 
During that time I had the chance to direct and supervise an animation crew.
More recently, and thanks to a scholarship I received from
Guillermo del Toro
, 
I graduated from the Master of Arts in Character Animation and Filmmaking at
Gobelins, 
l'école de l'image.